2010 School Report Cards
---
Links to District and School Report Cards for 2010
Elementary Schools

Junior High Schools
For report cards for other years visit the Illinois eReport Card Public Site.
---
Following are summary charts showing 2006 report card results by school.
Note that there were substantial changes to the state tests in 2005-06. Therefore data for 2004-05 should not be compared to data for 2005-06; however, school-to-school comparisons are valid within particular years. For further information see the Academic Performance section of the school report cards.
(click on chart to view a printable PDF chart)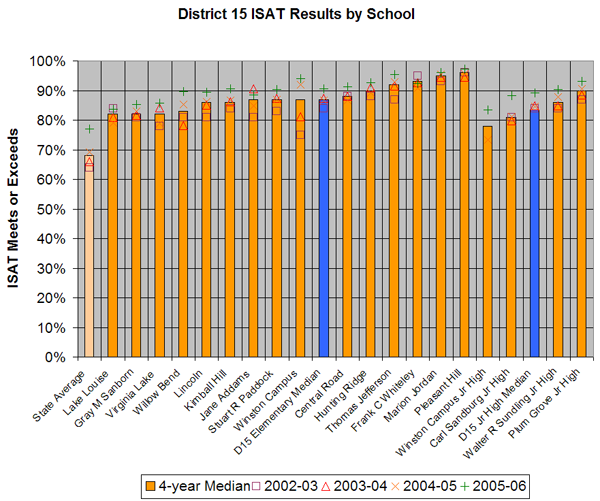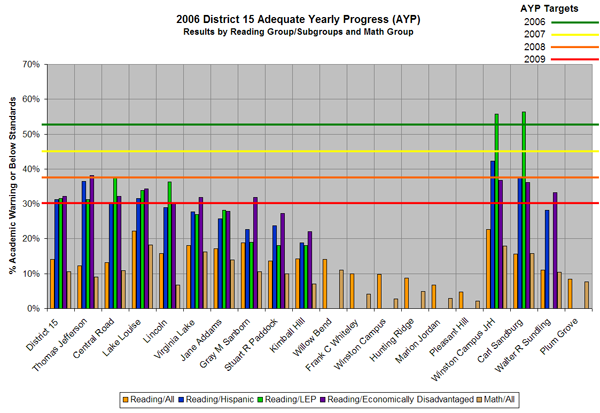 ---